Bringing good luck and fertility to all since their formation in 1972 -
Yes, that's
51

Glorious Years of Morris Dance!
Through the performance of the Ancient, Mystical & Obscure Ritual Dances of England
With a fairly indiscriminate use of:
OVERSIZED HANKIES
LONG, THICK STICK-LIKE THINGS
&
JANGLING BELLS
Usually with the aid of enormous quantities of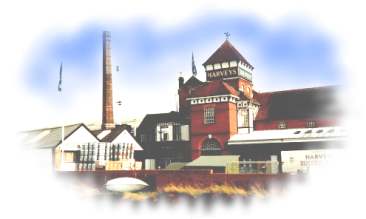 Estimated gallons of beer consumed since 1972: 6739
Many of them at our favourite pub on the Forest
Ashdown Forest Morris Men perform the traditional Morris dances from the Cotswold counties of England. Our repertoire varies from year to year, and the current version can be found here.
Some of us are also members of the World Famous Ashdown Mummers, performing a traditional Sussex mummers play at Yuletide each year and (very) occasionally dancing Border Morris and some of the seldom-seen Sussex dances in the summer months.
Come along to an AFMM practice session, happening every Wednesday evening at 8.30pm from the third Wednesday in September until St. George's Day (23rd April). At the Vicarage Rooms, Holy Trinity Church, Colemans Hatch, Nr. Hartfield (TQ450338). Or contact The Bagman. Or come along and meet us anytime during the dancing season (follow the Programme links below). No experience necessary - other than of buying beer, anyway.


AFMM Morris Links
Follow us on Facebook www.facebook.com/AFMM40
Tweet us @AFMM40

Other Morris links
Our Friends and Neighbours Links
Brighton Morris Men, Brighton, Sussex
Chanctonbury Ring Morris Men, East Sussex
Cuckoo's Nest Morris, Brighton & Hove, Sussex
Ditchling Morris, Sussex
East Surrey Morris Men, East Surrey
Invicta Morris Sevenoaks, Kent
Knots of May, Lewes, Sussex
Long Man, Eastbourne
Magog, Horsham, West Sussex
Shalesbrook Morris, Forest Row, Sussex
Sompting Village Morris, Sussex
Spirimawgus, Turners Hill, Sussex
Wadard Morris Men, Dartford, Kent
Morris Information
Side Finder - Kevin Taylor's excellent tool for finding a Morris side in your area

You can e-mail The Bagman here.
This page has been visited
times since September 1998.

Last Update:

08 August, 2023

© Copyright 1999-2022 Ashdown Forest Morris Men